Help Your Baby See The World Clearly With InfantSEE
Great vision means healthy development for your little one
InfantSEE: Giving your baby the healthy start they deserve
Concerned your child's vision might be hindering their development?
Do your baby's eyes not seem to be lining up correctly?
InfantSEE is a public health program, whose goal is to make infant eye care affordable for everyone, regardless of income or access to insurance.
Member optometrists of the American Optometric Association (AOA) that participate in the InfantSEE program commit to providing a no-cost comprehensive eye and vision assessment to all infants 6-12 months old.
Visit our Crown Vision Center - O' Fallon in O'Fallon today to see how we can help your baby thrive!
---
Give Your Eyes the Care They Deserve
---
4 Ways to Help Your Baby's Visual Development
Schedule baby's first eye exam

Our InfantSEE eye care professionals recommend that your baby's first exam be scheduled around the time they are 6 months old.

Stimulate vision through play

Interact with your baby by playing visually interesting and stimulating games with colorful toys and moving objects.

Encourage exploration

Help your child explore their world. Encourage crawling, playing in a sandbox, reaching for and holding different toys and objects in their surroundings.

Watch for missed milestones

If your child's development seems to be unusually slow, speak to your eye doctor to see whether their vision may be part of the issue. Timely treatment may prevent future complications.
Our eye care professionals in O'Fallon know exactly what to look for to ensure that your child's vision is at its best. We at Crown Vision Center - O' Fallon are dedicated to helping them experience all the beautiful sights the world has to offer.
---
First, a few questions…
Your baby's first eye exam will start with the eye doctor asking you a few questions to learn about your baby's personal and family health history. Was the baby born prematurely? Is there a history in the family of eye conditions such as astigmatism, myopia (nearsightedness) or hyperopia (farsightedness)? This information will help your optometrist know what things to look out for during the exam.
Checking your baby's vision
Your baby's eye doctor may choose to dilate their pupils to get a better look at the back of their eyes for signs of eye disease. They will also check for refractive errors and early signs of infection or malformation in the eye, evaluate your baby's eyes for coordination, and rule-out conditions such as strabismus (crossed-eyes) and amblyopia (lazy eye).
Vision Correction and Treatment
If your little one is found to have a refractive error such as myopia, hyperopia or astigmatism, special eyeglasses for infants will be prescribed. Your eye doctor will likely ask you to bring your baby in for further evaluation if they find indications of certain eye diseases or conditions that require treatment.
---
Your InfantSEE® Treatment Specialist in O'Fallon
Meet our Eye Doctor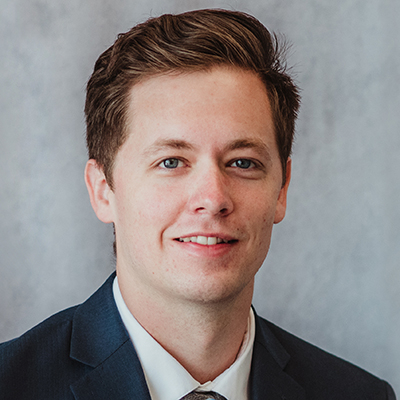 Monday

10:00 am - 7:00 pm

Tuesday

10:00 am - 6:00 pm

Wednesday

9:00 am - 5:00 pm

Thursday

9:00 am - 5:00 pm

Friday

9:00 am - 5:00 pm

Saturday

8:00 am - 4:00 pm

Sunday

Closed

Dec. 25

Closed
VSP

Medicare

United Healthcare

Aetna

Spectera

Medicaid

Anthem

Anthem Blue Cross Blue Shield

MetLife
---
- Nov. 12, 2023
Everything was perfect. First time visiting this one and was actually fun experience. Staff was supe
... Show More
r nice and there was few minutes wait which made interesting listening party next door in their cooking class 🤣🤣 Really wanted to go there after my eye exam.
- Aug. 25, 2023
Dr. McCoy is An Amazing doctor! Such a great doctor plus so explains everything so well! Highly reco
... Show More
mmend him!!
- Aug. 22, 2023
Excellent professional service and offered savings compared to other places I've experienced.
- Aug. 19, 2023
My recent visit with Dr. McCoy and his staff was exceptional! My older brother is blind and I am con
... Show More
ditioned by media to fear lifestyle limiting conditions such as cataracts and macular degeneration. Both the technician and Dr. McCoy greeted me with confident smiles, gentle manners and addressed my concerns with straight forward explanations. Dr. McCoy was thorough, precise and exacting. There wasn't anything about my vision that he didn't check out. The office imaging technology was terrific and so easy to do! Being able to view the retina images of my eyes on a screen as Dr. McCoy explained put me at ease.
- Aug. 04, 2023
Knowledge staff were very helpful and informative. No wait time and worth my drive out there from St
... Show More
l city.
- Jul. 08, 2023
Everyone I saw and interacted with were very friendly, knowledgeable and professional.
- Jul. 01, 2023
My husband and I recently had our routine eye exams with Dr. McCoy and had a great experience! There
... Show More
was little wait time, the technician who did our testing was very nice, and Dr. McCoy was thorough and answered any questions we had. Looking forward to our eye exam next year!
- May. 22, 2023
Dr. McCoy and his technicians are very friendly, knowledgeable and helpful. I also love the wide se
... Show More
lection of frames they offer. The office itself if very comfortable and visually appealing. (no pun intended).
- Feb. 24, 2023
Lovely experience. The staff and doctor were very kind and knowledgeable, and I didn't feel pressure
... Show More
d into buying more than I needed.
- Jan. 19, 2023
Excellent, caring service and a good value. Will continue to go here for all of our vision needs.
... Show More
Staff was especially attentive to special need requests.
- Jun. 18, 2022
The friendly professionalism by staff, the thorough comprehensive exam with a complete explanation.
... Show More
Very comfortable and trusted! Dr.McCoy is keeping care as Dr.K had it, trusted!
- May. 27, 2022
I have gone to this location for several years and am very pleased. The doctors have been excellent
... Show More
and everyone else that works there are very kind and helpful.
- May. 23, 2022
The doctors are honest and they won't recommend a prescription unless it's needed. I'm also t
... Show More
hrilled with the optometrists. My daughter and I both had issues with our glasses.
- Mar. 11, 2022
Very accurate Rx for these old eye. Staff did not push an expensive frame and lens package. Received
... Show More
glasses within one week. Will continue to get exam and glasses from Crown Optical which I just began using 2 years ago.
- Feb. 25, 2022
Awesome Staff, Very helpful and knowledable.
- Oct. 29, 2021
My Grandson and I both needed glasses, and he's a first time contact wearer. When my grandson was tr
... Show More
ying to put his contacts in, he had a very hard time. The ladies at Crown Vision were so very patient with him, I think it took him somewhere around 3 hours the first time, and almost 2 hours the next morning. They never made us feel as if we were taking up to much of their time. They were so patient and friendly and tried so many different ways to help him. We had to meet them at Crown Vision on Midrivers mall drive the next morning for extra practice, because he still couldn't get them in. The ladies continued to be patient , helpful and encouraging , and showed him many different ways to try. After trying so many times, he was finally able to get them in. He almost gave up, but their assurance and encouragement made him keep trying. My Grandson is a Rugby player, so it is very important that he wears these during games. It's very hard to find this type of service, but these ladies are exceptional, and I recommend them and Crown Vision (Ofallon) for anyone needing extra attention. They were the definition of 5 Star.
- Sep. 03, 2021
Good Staff. Very efficent
- Jul. 07, 2021
I worked for the parent company of Crown Vision Centers, AEG, in their remote, outbound call group f
... Show More
rom April until June. My job was to make appointments for others to various CVCs in the Saint Louis metro area. My wife and I were long overdue for our eye exam appointments, so I scheduled both of us before I recently changed jobs. I went to my appointment this past Saturday, and my wife also went recently to her appointment. I was thoroughly impressed with the friendliness, helpfulness and professionalism of everyone who I met that day: Riley, Hannah, and Dr. John! It was a great experience as a first-time customer, and I highly recommend the O'Fallon CVC!
- Apr. 20, 2021
Love Crown vision!
- Mar. 20, 2021
Staff is friendly and helpful. DrMcCoy was informative about the testing. I will continue to go here
... Show More
and recommend.
InfantSEE® FAQs
What is InfantSEE?
InfantSEE is a public health program, managed by Optometry Cares - The AOA Foundation. Its purpose is to make sure that family income and access to insurance coverage do not become obstacles to making eye and vision care an essential part of infant wellness. To that end, AOA member optometrists who are part of the InfantSEE program provide a no-cost comprehensive eye and vision assessment to all infants 6-12 months old.
When should a baby have an eye test?
Within 6-12 months of age. A child's visual development is most rapid and pronounced within the first year of life and is the period when the foundations of vision and visual skills are laid. If these foundations are undermined by vision conditions, eye diseases or refractive errors, it can have far-reaching consequences for the rest of your child's life. Thanks to the InfantSEE program, pediatric eye doctors can detect and treat these conditions, to ensure that your child's vision starts off right.
What's the difference between vision screening and a comprehensive eye exam?
The aim of these screenings is to assess visual acuity (whether you have 20/20 vision), and are not meant to detect eye disease and other visual issues that would be found as part of a comprehensive eye exam with your local pediatric eye doctor. As a result, eye diseases such as cataracts or conditions such as amblyopia or strabismus are likely to go undetected, causing more severe damage the longer they go without treatment.
---
So, what are you waiting for?
See how InfantSEE can help your baby develop and thrive!